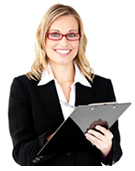 Book your free valuation
TODAY
by calling:
020 8317 1999



We are a local, independent company specialising in residential and commercial property. With over 20 years of experience covering in excess of 1,000 properties, we are well placed to offer you knowledgeable and reliable advice, alongside an opportunity to secure your rental income.
At Barnes Gold we understand the many challenges in looking after and managing properties; chasing tenants for rent and dealing with multiple maintenance issues can often be tedious to say the least. We eliminate these potential headaches by doing everything for you! This means no void periods with no rental income. Our guaranteed rent scheme lasts for 3-5 years and comes at no extra cost (this includes management fees). We will find and manage the tenants, ensuring the rent is paid and the property is kept in good condition.
In addition to looking after your property and income, our guaranteed rent scheme provides you with more net revenue than you would typically receive. Contact us on 02083171999 or email us on info@barnesgold.co.uk for more information.